Production System
Our integrated production system enables greater stability in product supply
From materials to products.
KEL's integrated production system responds to customer requests on time and with quality.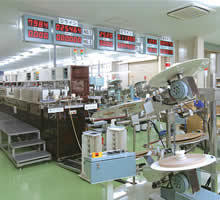 Integrated production, from components to the final products.
Our unsurpassable quality is the product of our unparalleled processing technology.
KEL is constantly pursuing high added-value in our products. Our products are developed using the cutting-edge technology. We therefore consider it imperative to keep our production lines on a par with the technical level of our operations. For everything from primary parts processing such as stamping, plating, and molding, to assembly and quality inspection, an integrated production system is in place. We have acquired and are developing all of the key technological elements for the production side as well.
Development of leading-edge electronic devices is a crucial theme for Japan's manufacturers. KEL delivers the connector products indispensable to the progress of electronic devices through a high-grade domestic integrated production system. We encourage you to experience this outstanding quality for yourself.

KEL meets delivery dates through flexible production.
We take full advantage of speed and timing.
The merits of integrated production from components to products are not limited to quality alone. The system allows for flexibility in production planning as well, and we have in place a system to adjust to the customers' desired delivery schedule. With advanced production lines and production technology backed by experience, we correspond to the customers' needs. We also respond flexibly to altered specifications for existing products. Our products have an assured level of quality that promises our customers satisfaction.
The increasingly diverse connectors and their related products
KEL's flexible production system responds to all needs.
We have three manufacturing factories in total: two in Yamanashi and one in Nagano.We also outsource the production of some products, such as large-volume products, to overseas processing firms.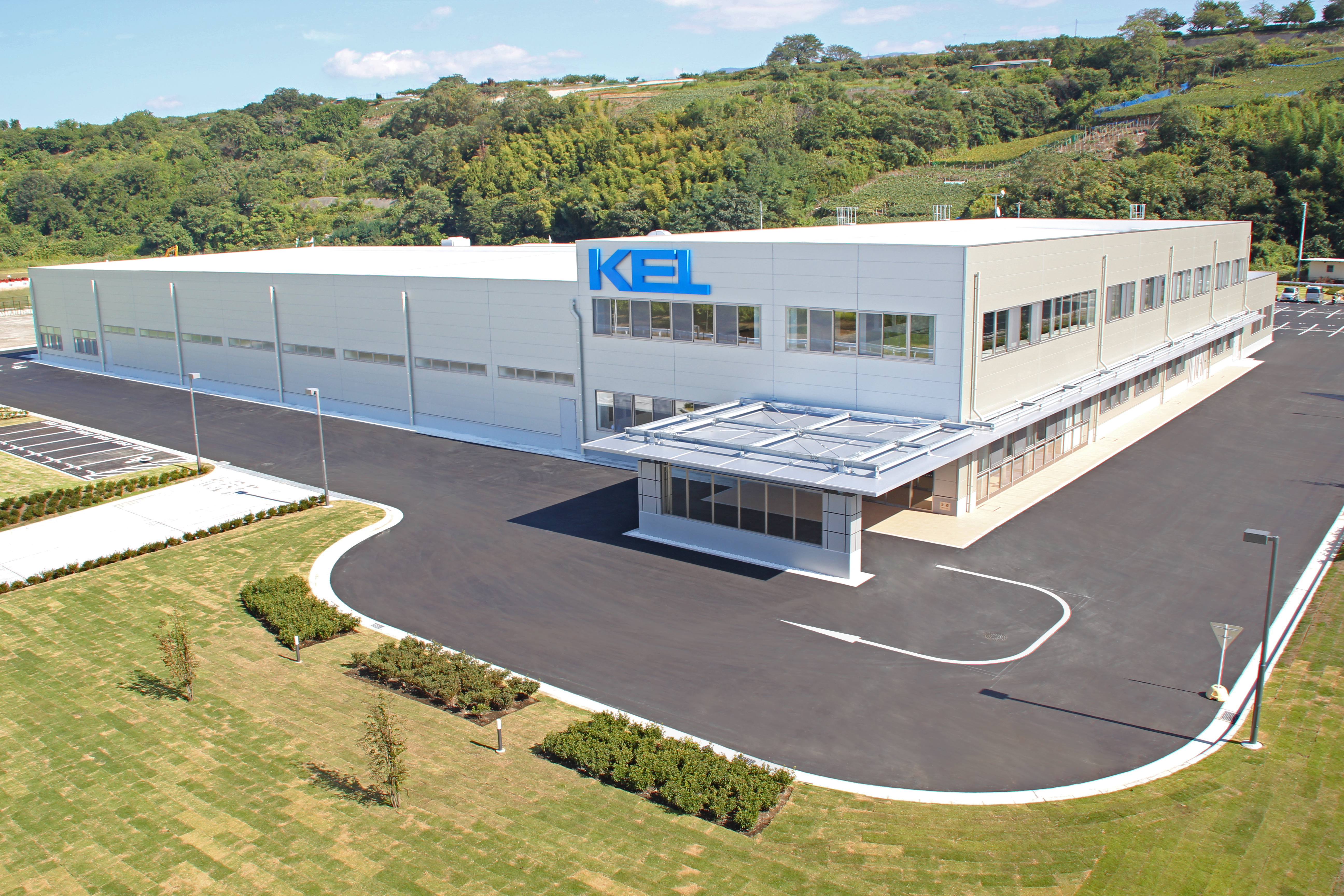 Site area: 27,753.50 m2
Building area (Gross floor area): 5,179.53 m2
Our Yamanashi Factory started operation in 2013, with production functions relocated from our Minami-Alps Factory. Mainly floating connectors, as well as high-mix low-volume connectors and system racks that require advanced technologies are manufactured, and a flexible range of processes from planning to mass-production of new products is offered. We are pursuing improvement in productivity and product quality through the improvement of production environments, including the installation of clean rooms and separation of the flows of people and things.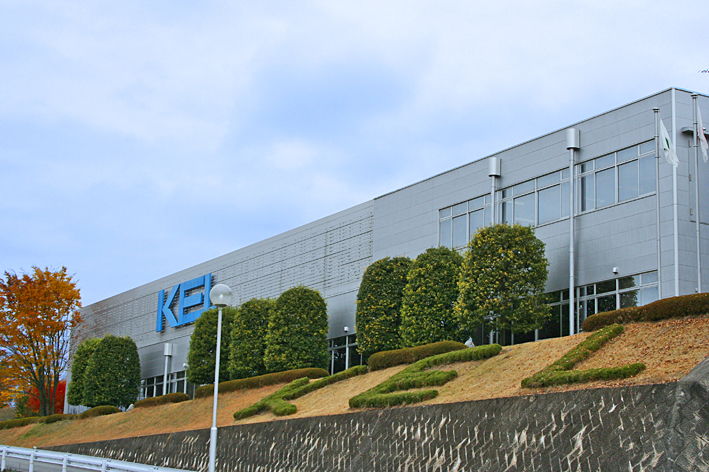 Site area: 9,714.15 m2
Building area (Gross floor area): 3,026.28 m2
Our Nagano Factory is equipped with fully automated assembly lines originally designed by KEL. It is a manufacturing base capable of mass-producing products such as half-pitch connectors, which are our leading products. It also supplies harnesses.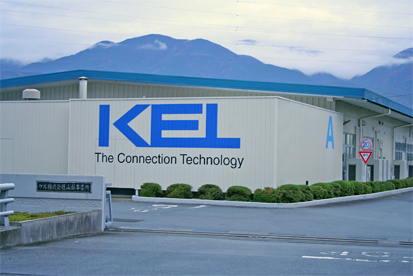 Site area: 13,864.18 m2
Building area (Gross floor area): 4,949.04 m2
Our Minami-Alps Factory has been operated as a dedicated factory for parts machining since the relocation of its production functions to our Yamanashi Factory in 2013. It has parts machining lines for contact plate insulators (molded plastic parts) and offers an established, integrated system of production from material to assembly.