Various achievements of KEL's products
KEL has an impressive track record in supplying products for use in electronics devices in a wide range of fields. Our products for industrial equipment have achieved a wide diversity of results since our foundation, and account for about 30% of our entire sales; however, we continue to develop all-around products for all kinds of electronics devices, instead of specializing in certain markets or products.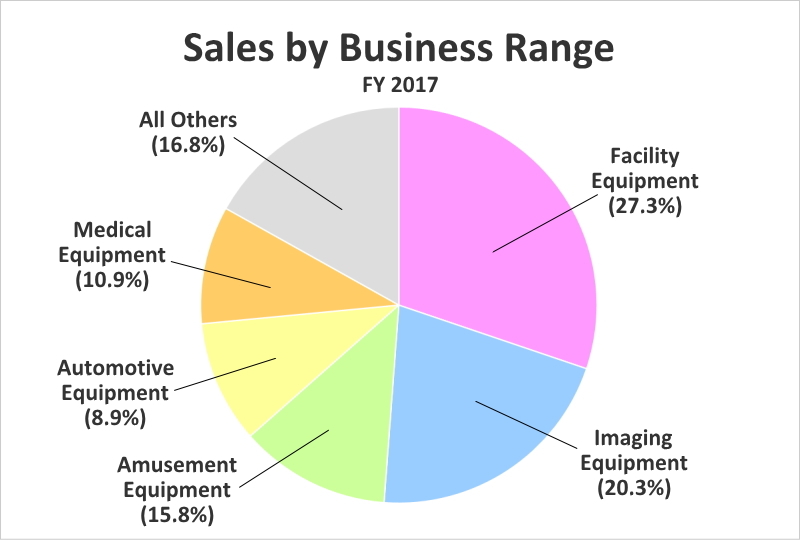 Application Guide
Facility Equipment
In the field of facility equipment requiring high reliability, we have built up trust and accumulated achievements since our foundation by continually developing products such as half-pitch connectors.
Infrastructure Equipment (Facility Equipment)
Our high-reliability, industrial connectors and racks for infrastructure equipment requiring high reliability and environmental resistance play a decisive role in supporting local infrastructure.
Imaging Equipment
Products such as our micro coaxial cable connectors which have pursued light weight, thinness, compactness, and high quality, as well as narrow pitch floating connectors which both comply to high speed transmission, have been applied in various products.
Amusement Equipment
We have a good track record in offering not only board-to-board connectors and board-to-cable connectors suitable for Amusement equipment but also a wide variety of other products such IC sockets.
Medical Equipment
Many of KEL's micro coaxial cable connectors and rack systems are applied in medical equipment requiring high reliability, safety, and security.
Automotive Equipment
We have a substantial track record in offering mainly floating connectors developed for automotive applications, as well as micro coaxial cable connectors, card connectors, etc.